Early Intervention Therapy
High quality, early intervention can transform a child living with Autism Spectrum Disorder (ASD) or neuro-developmental delay.
At a young age, a child's brain demonstrates greater plasticity, which enhances their ability to develop new skills for communication and social interaction.
The Early Start Denver Model (ESDM) practiced at the Child Development Institute (CDI) is specifically designed for the treatment of children aged between 12 months and 5 years. It is structured around play and child choice to increase motivation and a child's propensity to learn.
We have a range of services that deliver the ESDM to children, their families and professionals working in health and education.
Find out more in our brochure!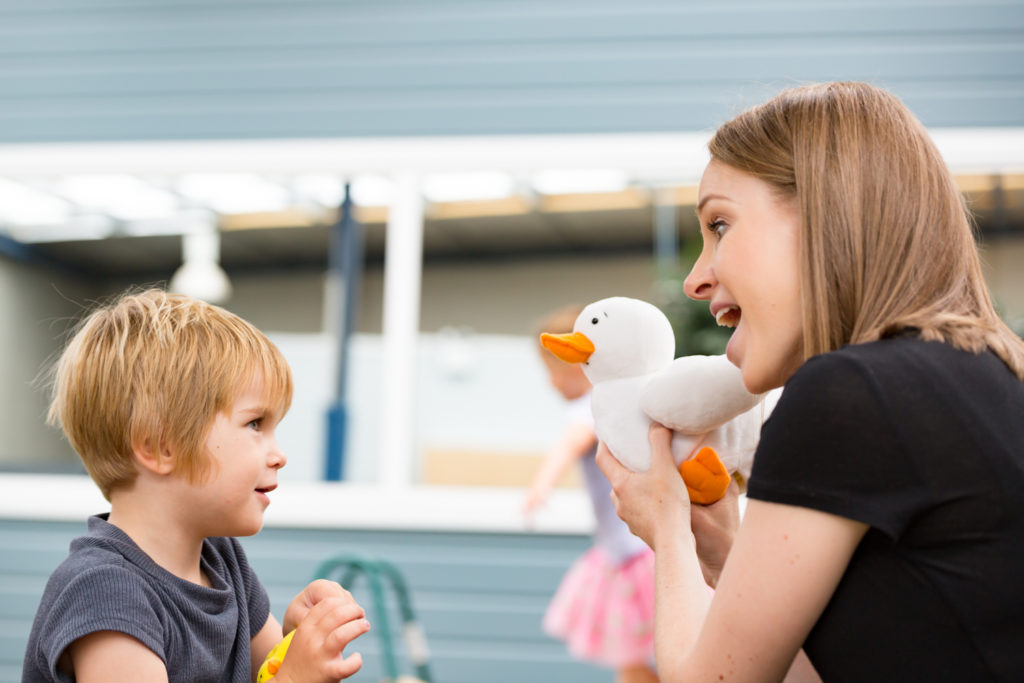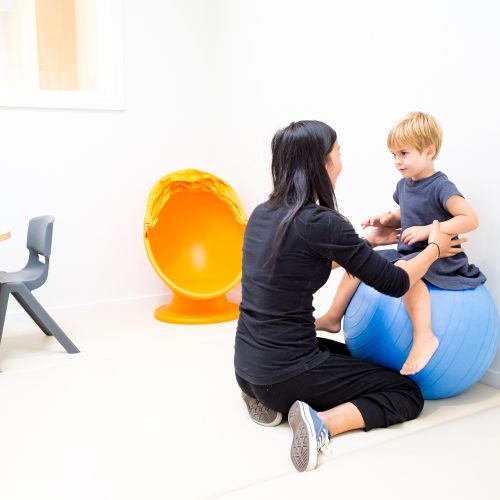 An ESDM Assessment is a comprehensive developmental assessment specifically designed for young children with Autism Spectrum Disorder (ASD). It reveals what a child is capable of and exactly where to begin our teaching. Parents are fully informed of the outcomes of their child's assessment and receive a detailed report and personalised teaching plan, which they can use at home and for NDIS funding applications. Parents also receive a parent manual 'An Early Start for your Child with Autism', to help them better understand ASD and their child's neuro-developmental delay.
The ESDM Clinic is the ideal introduction to the play partner approach of the ESDM. It prepares a child for both future therapies including ESDM Small Group Therapy. The ESDM clinic is a high quality, highly intensive, one-to-one therapy with a certified ESDM therapist. The goal is to bridge the learning gaps that have accumulated over time and to construct the building blocks a child needs for social interaction.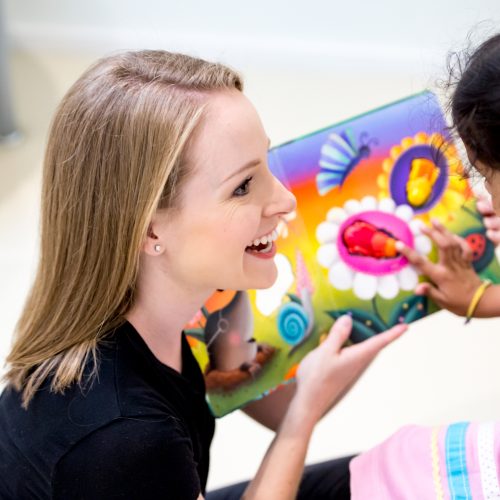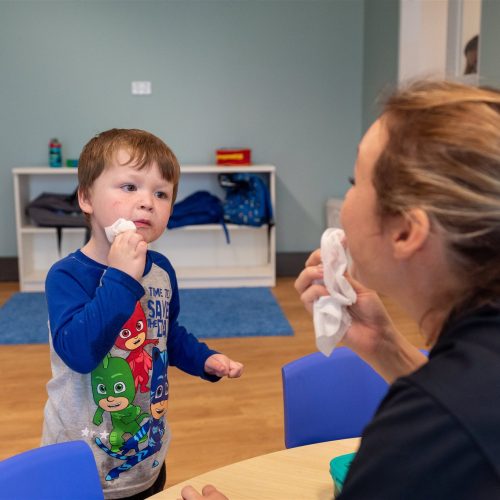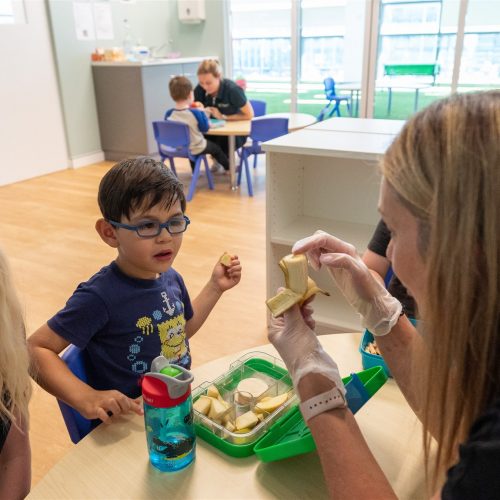 ESDM Inclusion Readiness Program
This ESDM Program is an intensive program targeting the skills needed by children with ASD to participate fully in everyday life and to be included effectively in a mainstream community education setting.
This program facilitates the child's learning, mastery and generalisation of:
Imitation skills, so they can learn from others;
Social skills with adults and peers;
Communication skills;
Self independence skills and skills for transitioning between activities and participating in structured group times.
The focus of the intervention is to target individual goals that work towards the child's inclusion into natural settings and bringing the child back into the social loop.
If this program is combined with ESDM 1:1 Clinic sessions, we can optimise your child's developmental progress.
Speech pathology is integral to the ESDM. It helps inform the sequence of speech development from oral-motor, phonemic and word development to vocabulary development, grammar and word combinations. Speech pathology is crucial to the development of a child's communication and, if required, guides the use of augmentative and alternate communication approaches. Registered speech pathologists who are also certified ESDM therapists conduct speech pathology sessions at the CDI.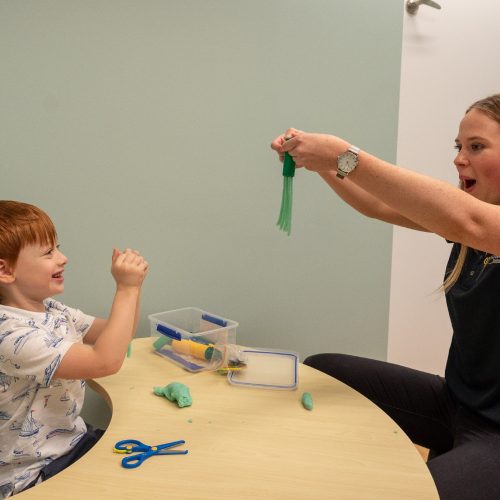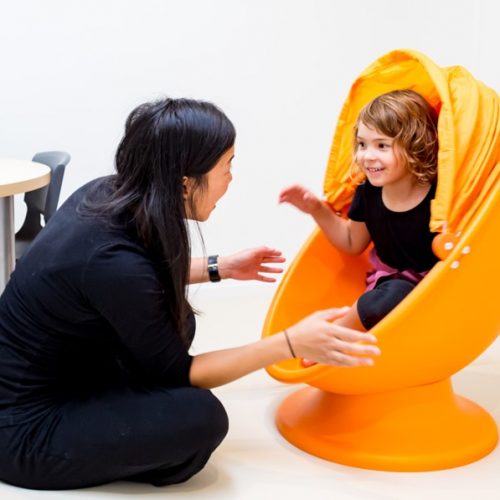 Occupational therapy is used to support a child's development of fine motor, gross motor and personal independence skills. Our occupational therapists are registered and fully qualified to teach the ESDM. They can also provide programs to manage sensory-based challenges and support a child's development of emotional regulation.
Start Strong - School Readiness Program
At the Child Development Institute, we acknowledge that starting school is a significant and often stressful event in the life of children and families living with Autism. Our Start Strong Program has been specifically designed for children with ASD to assist them to develop skills to confidently and successfully transition into a formal school environment. We know that children who make a positive start to school are more likely to:
Feel comfortable, relaxed and valued
Feel excited and motivated to learn
Develop positive relationships with others
Develop a sense of belonging within the school environment
Our Start Strong Program is run at a ratio of 2:1 by a combination of Early Childhood Teachers and Allied Health Professionals and incorporates the Early Start Denver Model (ESDM) objectives and teaching principles. The aim of our program is to support every child to build a sense of belonging and acceptance, to develop self-confidence and a positive attitude towards learning, and experience success in a supportive educational environment.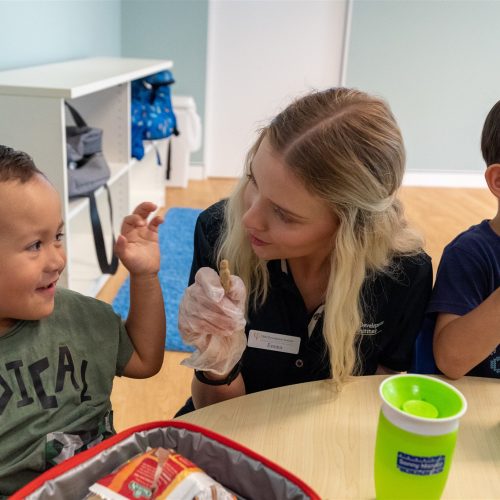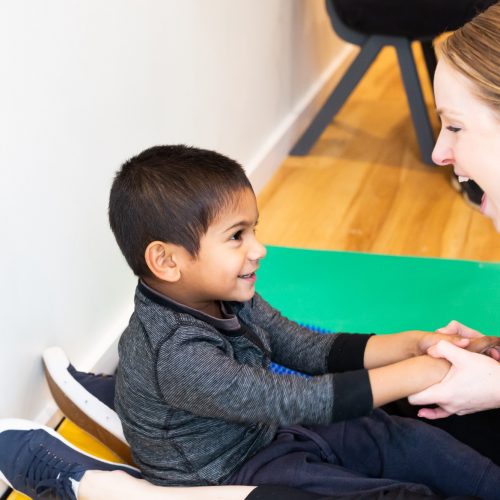 To support your child in their mainstream childcare or pre-school, we can provide Certified Therapists or Therapy Assistants to work 1:1 with your child in these settings. All CDI staff will work within the program of the centre and can provide Guided Practice to your child's Educators, modelling how to use ESDM techniques to include your child within a group setting. Our therapists spend 2-3 hours with your child in their mainstream education setting.
At the CDI, we operate a policy of continuous monitoring and adjustment for all children. In addition, each child's program of support must be formally reviewed every quarter. At which point, new objectives and teaching plans are set and aligned to a child's progress and their family's priorities.
A 1.5 hour meeting will be scheduled with parents during each term break, during which you will discuss with your child's Key Worker their progress and priorities for next term's program.