At the CDI, we acknowledge the role parents play in the life of a child experiencing neuro-developmental delay. It is our belief that parents are not only primary carers but experts in their child's development. More fundamentally, we have witnessed how programs of support perform best when a child's family are involved. 
We coach and mentor parents as part of our holistic approach to building a child's skills and independence.
There are two parent-centric ESDM training programs designed to build understanding, skills and capacity.
Self-managed or Plan-managed NDIS funding can be utilised for all parent services under your Capacity Building Supports
ESDM One-To-One Parent Coaching is unique. Under the guidance of an experienced ESDM therapist, a parent takes the role of therapist to work with their child.
Each session follows a structured approach to cover a different topic every week and the therapist will provide in the moment coaching as the parent interacts with their child, putting the ESDM theory into practice. Parents gain skills and confidence to be able to interact with their child in ways that will promote their development, all through everyday moments such as at bath time, meal time, getting dressed, play time.
Sessions last for one hour each week over a ten-week period.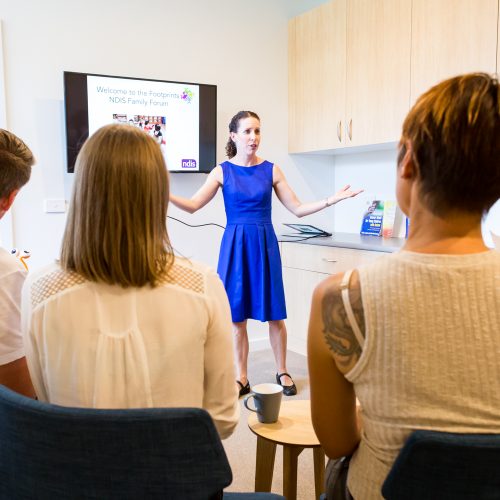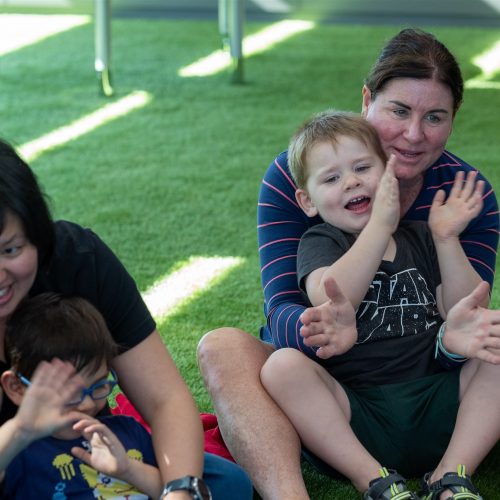 ESDM at Home workshops offer parents the opportunity to meet others, share experiences while simultaneously building their own capacity to care for their child.
Workshops are run in various formats, check our Upcoming Workshops page for further information. By attending this workshop series, parents can build capacity to:
Understand autism and its impact on their child's development
Enable them to learn the importance of their role in their child's developmental progress
Become their child's play partner
Identify all of the opportunities to teach their child in daily routines (such as play time, meal time and bath time)
Read their child's communicative cues in order to build communication skills
Manage their child's challenging behaviours
Parent Capacity Building Workshops
Parent Capacity. Building Workshops are designed to build a parent's understanding and capacity to care for their neuro-diverse child.
Workshops are topic based but flexible to allow for parents to ask questions, raise concerns and share experiences. 
Each two-hour session takes place during our morning group program. These workshops are open to both parents of enrolled children, and those whose child is not yet enrolled.
Topics covered include but are not limited to the following:
Understanding child development and ASD
Understanding the ESDM for parents and families
Navigating local services – what is available, how to prioritise and access the most appropriate services for your child and family
Understanding the roles within the inter-disciplinary approach including SLP, OT and paediatrician guest speakers
Developing self-care and wellbeing strategies
Minimising the impact upon family when a child has a neurodiversity diagnosis
Addressing food and toileting, sleep and behaviour of a child
Preparing parents for inclusion in mainstream services.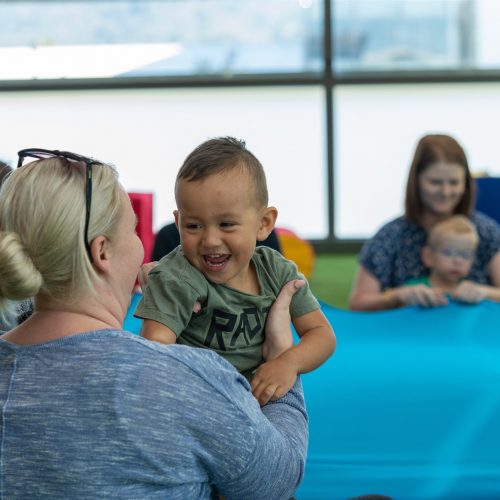 In-home Parent Capacity Building
In-home Parent Capacity Building is available to parents on-demand and designed to help the whole family cope better with living with a child with neuro-developmental challenges.
Tailored to a child's NDIS requirements and led by a certified ESDM therapist, sessions can be tailored to manage specific issues at home. 
In our experience, support will involve managing challenging behaviour, arranging toys and play areas to promote communication, eating strategies and handling transitions between environments or within a routine.
Sessions are with a Certified ESDM therapist and run from 3-5 hours